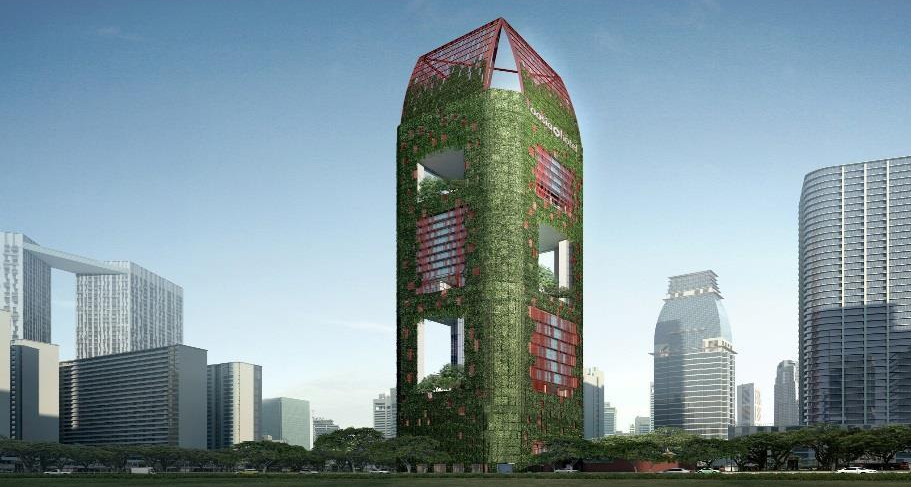 An automatic irrigation system was designed to irrigate planter boxes and garden beds on a 28 storey hotel next to the Tanjong Pagar MRT. The irrigation system has two water supplies via a pumping system to levels 27 & 28 and a gravity feed supply feeding the lower levels.
Client: Tropical Environment.
Hear what WOHA's architectural project team has to say about the green, living tower and the hotel's.